HoopFam Affiliate Program
(aka Commission or Reseller Program)
Get Started
How the Program Works…
HOOPFAM
gives you a link with an unique ID/URL
YOU
publish the link on your social media and website
BUYERS
click your link and are directed to the HoopFam website
HOOPFAM
Recognizes your unique link/ID and pays you a commission
YOU
spend your money on whatever you want
You have no risk and no cash investment; just potential to earn commissions. Nobody is going to try and sell you anything. There are no hidden fees or tricks. Your commission is 25% of anything that someone you direct to the site purchases. Our 'Pro Plan' costs the buyer $349 – you'd earn $87.25 on that sale. Yes, it really is that easy.
You'll be Promoting a Great Product
HoopFam helps high school, college, and international students find basketball scholarships. We cost less than 20% of our competitors and we have a much higher success rate.
| Services | HoopFam | Other |
| --- | --- | --- |
| Career Program Cost | $299 - $349 | $900 - $2,500 |
| Personal Recruiting Coach | Yes | Yes |
| Help Identifying Target Colleges | Yes | Yes |
| Highlight Videos | Yes | Yes |
| Help with National Recruiting Profile | Yes | Yes |
| Custom recruiting letter sent to coaches | Yes | -- |
| One Time Cost For All Services | Yes | -- |
How Good Are We?
HoopFam Client Stats:

100%

received a guaranteed spot on a college basketball team.

93%

received athletic scholarship money.

57%

received an offer that covered more than half of all college costs.

42%

had average high school basketball statistics.

29%

did not start on their high school basketball team.

27%

received a "full ride" college basketball scholarship.

12%

were International student athletes.
HoopFam Affiliate Program Steps
1. Create your FREE account here: hoopfam.com/idevaffiliate
We only request the information we need to pay you and send you the required end-of-year tax documents, including; (1) PayPal Email Address, (2) Company Name, (3) Tax ID, SSN or VAT, (4) Name, (5) Phone Number, (6) and Physical Address. We secure all of this information for your privacy.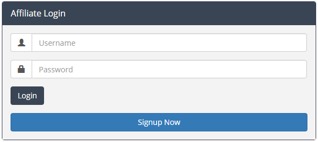 2. Access your FREE dashboard immediately after signing up to see your personal affiliate dashboard displaying your sales and commissions history.

3. Your FREE dashboard also includes customized marketing materials that you can download and use to help increase your commissions.
Select "Marketing Materials" to display marketing options. Select a marketing option and download the content to share with potential buyers.